Tabs3 Connect: Navigating Tabs3 Connect
Have you checked out Tabs3 Connect yet? Tabs3 Connect is a Platinum feature that provides access to Tabs3 and PracticeMaster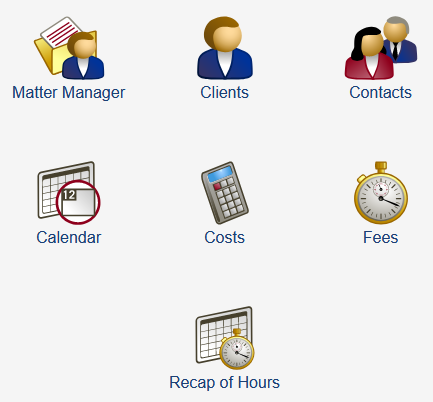 anywhere you can connect to the Internet, and it's easy to navigate. Simply browse to Tabs3Connect.com and log in to access your data!
You can access Matter Manager, Clients, Contacts, Calendar, Costs, Fees, and Recap of Hours from the home page and from the toolbar at the top of each page.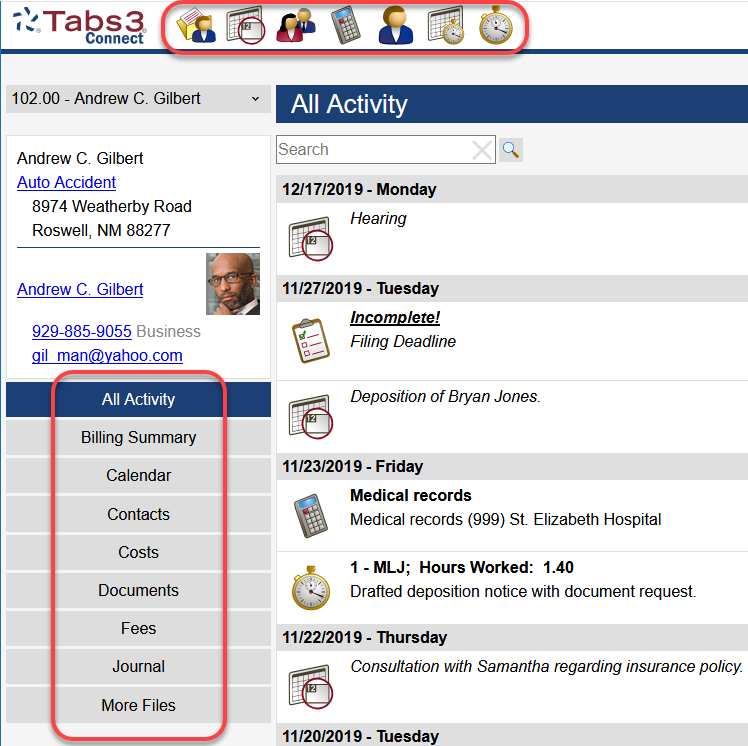 Use Matter Manager to access your client and contact information via the All Activity, Billing Summary, Calendar, Contacts, Costs, Documents, Fees, Journal, Phone and Email, and More Files buttons.
In the upper-right corner of the Tabs3 Connect website, the Alarm icon

shows how many alarms are past due, the eNote icon shows how many unread eNotes you have received, and the ? (Help) icon opens a menu with the following options: Help, Privacy Policy, Administration, Contact Us, Use Full/Phone Layout, Disable Text Macros, and Logout.
For more information on Tabs3 Connect, contact your consultant, contact Technical Support at (402) 419-2210, or visit Knowledge Base Article R11480, "All About Tabs3 Connect."
Rating: 1.0/5. From 1 vote.
Please wait...